Homewear
5 tenues différentes pour une soirée cocooning
Qui a dit que les vêtements de nuit n'étaient faits que pour dormir ? Vous connaissez la chanson, après une longue journée de travail ou d'études, la première chose que vous faites en rentrant est de troquer votre tenue de jour contre quelque chose de plus confortable. Il est tout à fait respectable (et relax) de porter des vêtements de nuit bien avant l'heure du coucher. Aussi avons-nous sélectionné pour vous 5 « outfits of the night » (OOTN), avec notamment des pyjama's, nuisettes, peignoirs en grenouillères qui allient style et confort. Les tenues idéales pour différents types de soirées cocooning.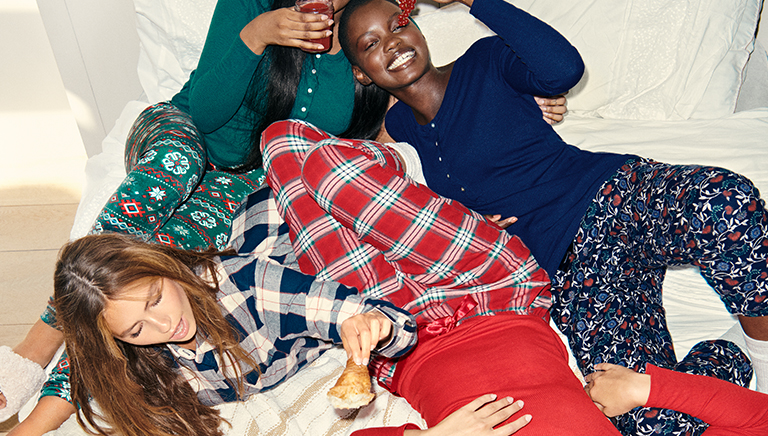 OOTN: Lazy Sunday
Certes, techniquement parlant, le lazy Sunday sous-entend une demi-journée plutôt qu'une soirée, mais vu que le dimanche est souvent synonyme de vêtements confortables, on vous a quand même concocté la panoplie parfaite. Portez cette ensemble pyjama avec une paire de chaussons et ajoutez cette robe de chambre si vous avez un peu froid Vous avez maintenant la panoplie idéale pour un lazy Sunday.
Commandez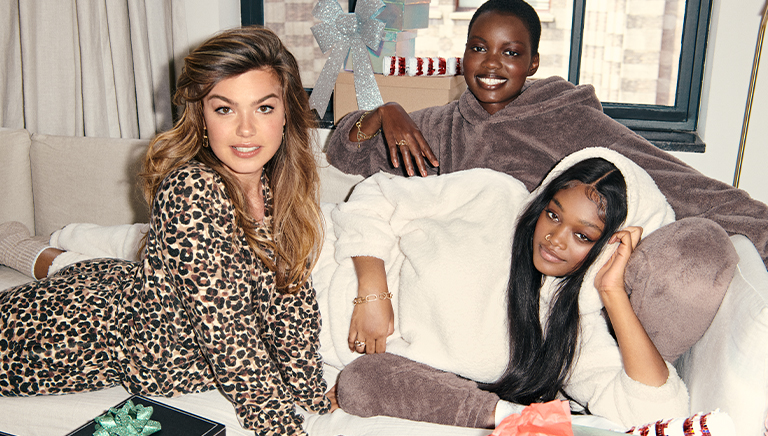 OOTN: Netflix Night
Une soirée sympa avec votre ami ou amie, une bonne série à laquelle vous êtes accrocs et des petites choses à grignoter. Bref, l'ultime soirée chill. Que portez-vous en s'allongeant sur le canapé? Evidemment, vous optez pour une tenue vraiment confortable! Les deux pièces sont très confortables ! Complétez votre look avec un peignoir et une paire de chaussettes douillette. Préparez votre boisson préférée et soyez prête pour une soirée cocooning.
Commandez
OOTN: Girls night
Vos copines viennent chez vous pour une soirée entre filles. Au programme : chiller entre amies et échanger les dernières nouvelles avant de se pomponner pour aller danser. Pour dîner et vous apprêter, vous préférez peut-être ne pas encore mettre votre tenue de soirée. Avant de sortir, portez dans ce pyjama avec des pantoufles super-douces. Rangez votre maquillage dans cette trousse pratique, disposez de gros coussins pour chiller confortablement et que la fête commence ! Cette tenue est également parfaite si vous décidez de ne pas sortir et de passer toute la soirée à la maison.
Commandez
OOTN: Me time
Cette tenue est parfaite pour une soirée en solo. Vous avez enfin le temps de bouquiner ou de vous adonner à vos petits plaisirs coupables (à savoir : soirée canapé devant votre programme de téléréalité préféré en mangeant du chocolat). Peu importe le programme de la soirée, avec cette tenue, vous êtes parée ! Portez cet ensemble pyjama qui se compose d'un top et d'un short ou choisissez ce t-shirt de nuit ! Terminez le look avec une paire de chaussons cosy. Vous préférez prendre soin de vous avec une manucure par exemple ? Utilisez cette trousse de maquillage pour vos produits et profitez de votre soirée
Commandez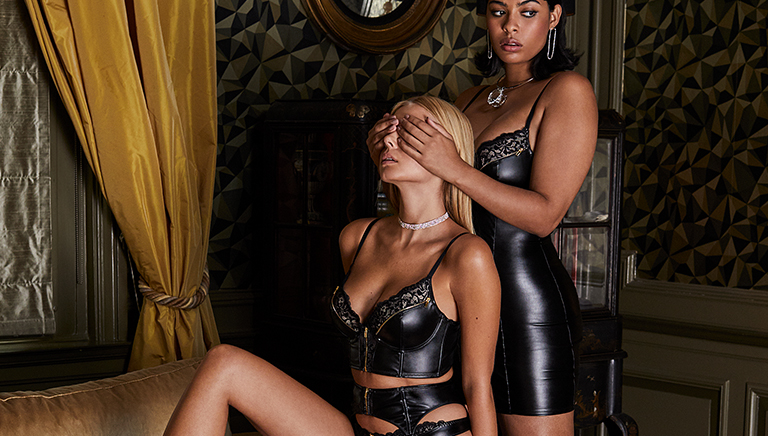 OOTN: Sexy nights
Certains soirs, la grenouillère duveteuse doit laisser place à une tenue plus affriolante. Optez pour une nuisette sexy en satin, avec ce joli kimono en mousseline et satin. Non seulement sexy, ces pièces sont aussi très confortables. Vous pourriez pimenter votre tenue avec des accessoires sexy.
Commandez